Brief Instruction and pictures
Sluice gate is a common application for Trapezoidal Screw Jack. The common used models are SWL5T,SWL10TON,SWL25TON. The screw jacks can be used by single unit or by multiple screw jack system as per the weight of the gate. Today we see SWL25TON screw jack system as an example.
The Sluice gate screw jacks have some features:
1.inverted translating type
2.top plate or clevis end is common to see
3.self-locking function is needed
Screw Jack system SWL25 main parameters:
Main Parameters:
Lifting Capacity: 35 Tons
Length of lead screw: 4 meters
Screw Specs : TR 58 x 12
Speed: 300mm/min

Screw movement type inverted
Screw Top end: clevis end
The Following is the outline drawing.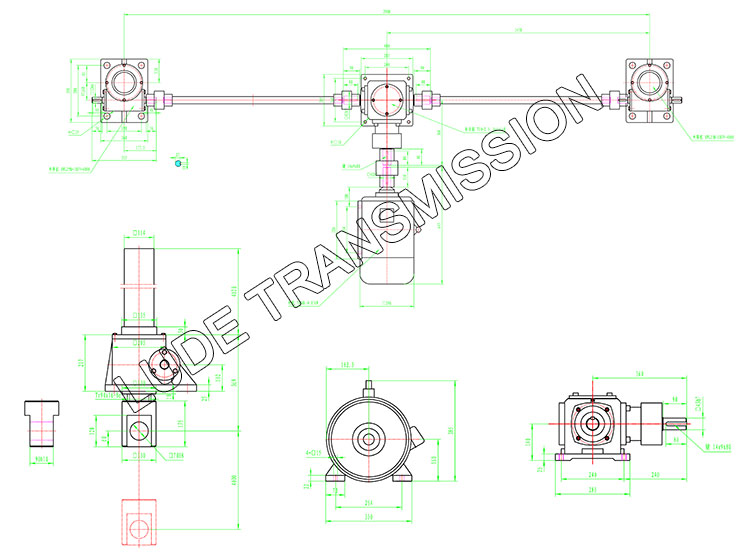 Screw Jack Packing details:
1.Polythene liner bag enclosing screw jack (which is moisture barrier, rust-proof).
2.Polyurethane foam around the screw jack (avoiding shock in delivery) in veneer case.screw jack lifting capacity
3. Or as customers' special request
Sluice Gate Screw Jack Mechanism Video