This range of gearbox supports various output options (single shaft, dual shaft or three-shafts joined) and flexible mounting dimensions (e.g. with hollow keyed output and motor flange input configuration or hollow compression connection output and input shaft configuration etc.)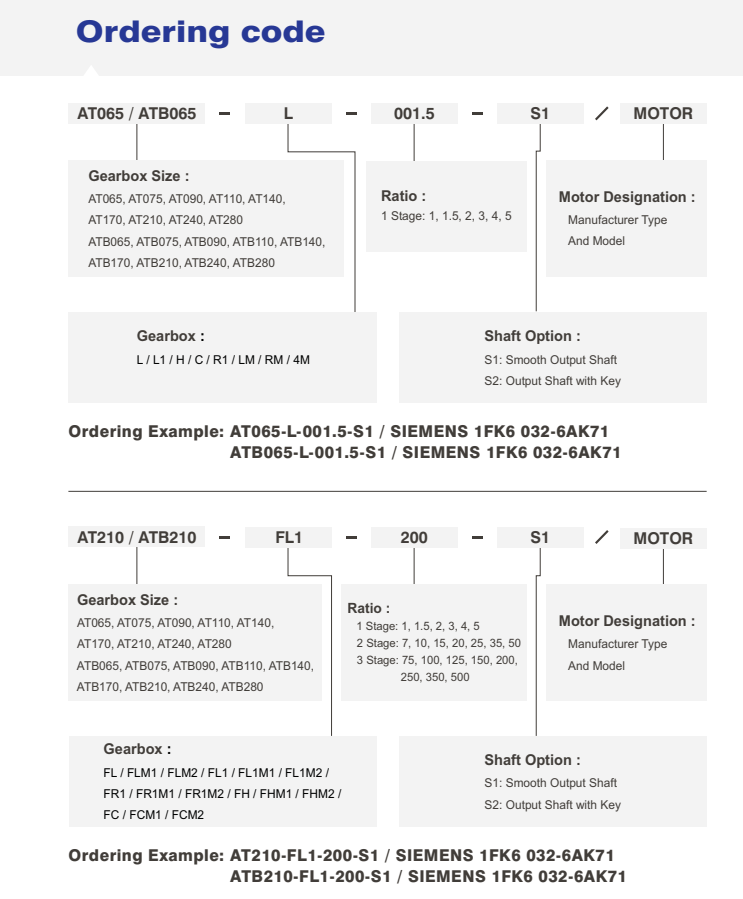 Models AT-4M spiral bevel servo grade gearbox offers 1:1 ratio, being constructed with four drive shafts and three spiral bevel gears. It is suitable for line shaft applications, single input wit three driven output shafts and dual shaft applcitions that require a manual drive option.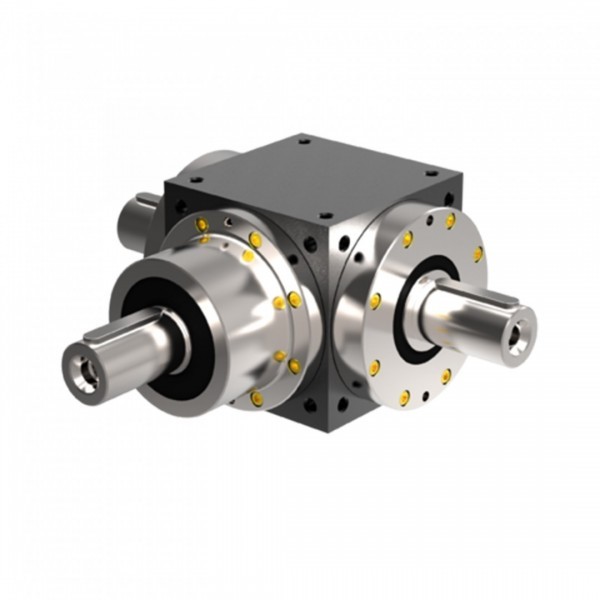 The Lude Transmission AT-L series is a right angle spiral bevel gearbox with dual output shafts and input shaft configuration. High radial load capacity and high precision make the AT-L series suitable for servo applications as well as power transmission solutions.