Lude Transmission--- To Provide linear motion system and ideal solutions
1.Introduction
In an era of mass globalization, Lude Transmission focuses on manufacturing high-quality linear motion systems and solutions. The design and engineering of our products relies on a team of extremely qualified professionals. These engineers are mastering the latest and most advanced technologies of 2D & 3D CAD models to help reduce production time.
We firmly believe that owning the production equipment used for the manufacturing of each unit from scratch enables us to grasp the technical aspects of our products and allows us to form an in-depth understanding of their core characteristics. This also facilitates the design and production of tailor-made and custom solutions. The entire manufacturing process is made possible by the latest generation of CNC machines.
A tour of our manufacturing facilities reveals a vast array of multi-axis CNC mills, lathes, horizontal machining centers, vertical machining centers, high precision gear hobbing machines, and precision grinding machines; as well as a certified, zero environmental impact, water-based painting line. A state-of-the-art metrological analysis lab is included in the manufacturing process, providing vital feedback to our research and development department.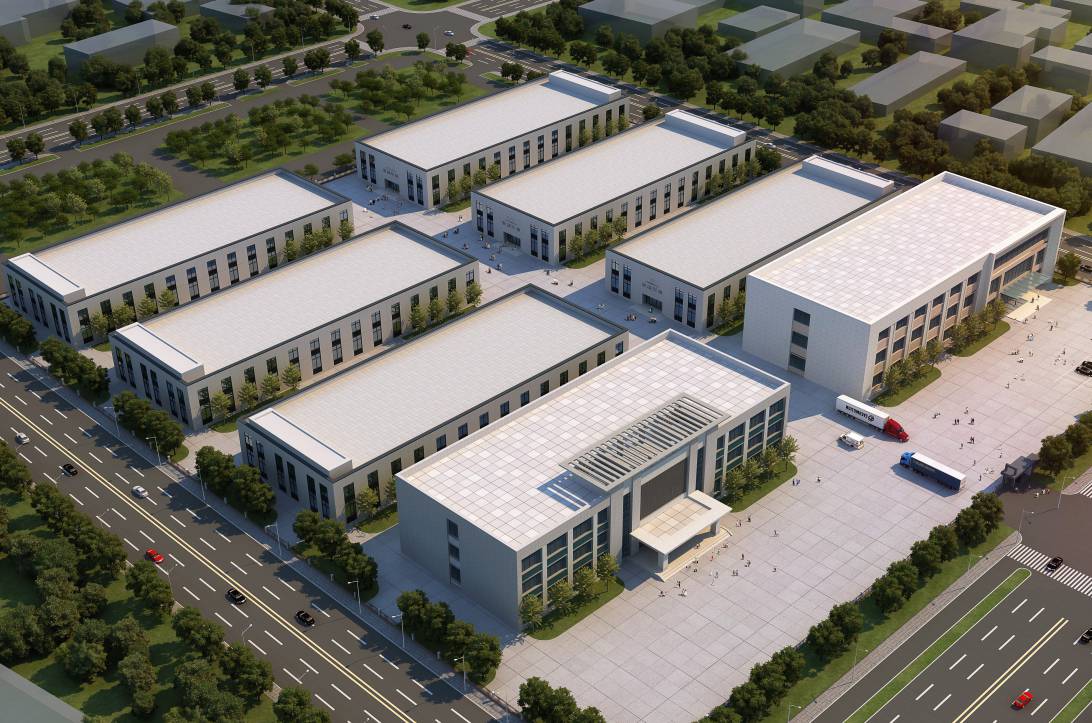 2.Inspection instruments
Excellence is the cornerstone of Lude Manufacturing and, as such, rigorous quality control is conducted throughout each step of the manufacturing process. Rigorous machine inspections are conducted to ensure that operational performance, accuracy, and quality reach the highest standards. Sophisticated inspection instruments used to inspect specific machines include:
Rockwell hardness tester
Three coordinate measuring
Gear runout tester
Ring and plug gauges
Gear measuring machine
Worm wheel tester
Our efforts in maintaining the highest quality standards have allowed us to earn complete customer trust and loyalty.
3.Machining Center
The machining center allows for workpiece-specific precision and a quality finish. It features maximum material stability, minimum deformation, and lifetime accuracy of the products. The machining center helps to make achieving these improved accuracies possible.
4.The worm is made from a steel alloy that is duly case hardened and machined on special purpose worm CNC lathes.
The worm grinder is able to produce very smooth and precise thread surfaces, critical for worm applications. This, in turn, allows for higher mechanical quality and performance.
5.Screw machining video
Top-of-the-line nuts and screws are fitted according to the class of thread accuracy required for each specific application. We can manufacture any type of lead screw, with capacities up to 8 inches in diameter and up to 65 feet long.
The trapezoidal and ball screw assemblies have the engineering know-how, the skilled machinists, and the equipment to assist in any lead screw needs. We can design and manufacture these precise and load-bearing screws with English or metric leads.
6.Application video
Lude Transmission produces cost-effective, precision linear motion systems and components using cutting-edge technology, equipment, and production methods.
Lude Transmission's proven products are reliably used in virtually every industry, for a wide variety of applications. Such as:
AEROSPACE
AUTOMOTIVE
CHEMICAL
FACTORY AUTOMATION
FOOD AND BEVERAGE
TRANSPORTATION
MILITARY & DEFENSE PACKAGING
STEEL AND MACHINING
TIRE MANUFACTURING
PAPER
7.Painting line
We have a fully certified, zero environmental impact, water-based painting line.
8.Precision gear hobbing machine
With the gear hobbing machine, its machining precision can produce Class 4 gears
with incredible precision, increased accuracy, and a top-quality finish.
9. Assembly video
Lude Transmission's worm gear screw jack systems are ruggedly designed and produced in standard models, with load bearing capacities ranging from 1/4 – 120 tons. They may be used individually or in multiple arrangements. There is no "standard" driving length, as all worm screw jack systems are built to specification.
The jack housings are made of ductile iron and are proportioned to support the rated capacity of the unit. The 1/4-ton and 1/2-ton models are made with aluminum housings.
Each Lude Transmissions worm gear screw jack incorporates a worm made of steel alloy, which utilizes a high strength bronze worm gear (drive sleeve). The worm shaft is supported by antifriction tapered roller bearings, with external seals provided to prevent loss of lubrication. The drive sleeve is also supported by antifriction tapered roller bearings or, in some cases, ball thrust bearings.
10.Packaging
Our packing conforms to the national standard (GB/ t13384-92) and uses fumigation-free plywood material.
The corners of the cases are fixed with angle guards and the products are packaged in closed plastic bags before outer packaging is applied. In the closed plastic bags, a moisture-proof agent is placed to ensure the integrity and safety of the goods in transit.