Worm gear screw jacks not only can be used by single unit, but also can be used by multiple units. Multiple screw jacks can make up to a screw jack system together with spiral bevel gearbox,connecting shafts, couplings and motor etc.
A screw jack system can includes two screw jacks,three screw jacks,four screw jacks,six screw jacks and even more screw jacks. The screw jack system configurations can be I/T/H/U types.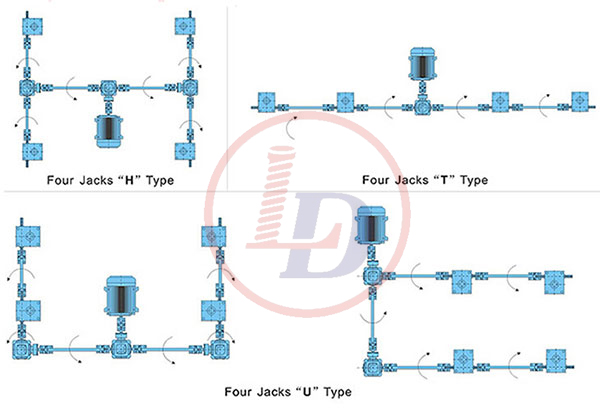 Now let's see a video about a screw jack system 4-set configuration.