Two Screw Jack System
screw jack system is where more than one screw jack is operated in unison to achieve a linear movement. The screw jack system arrangement is also commonly referred to as a "screw jacking system".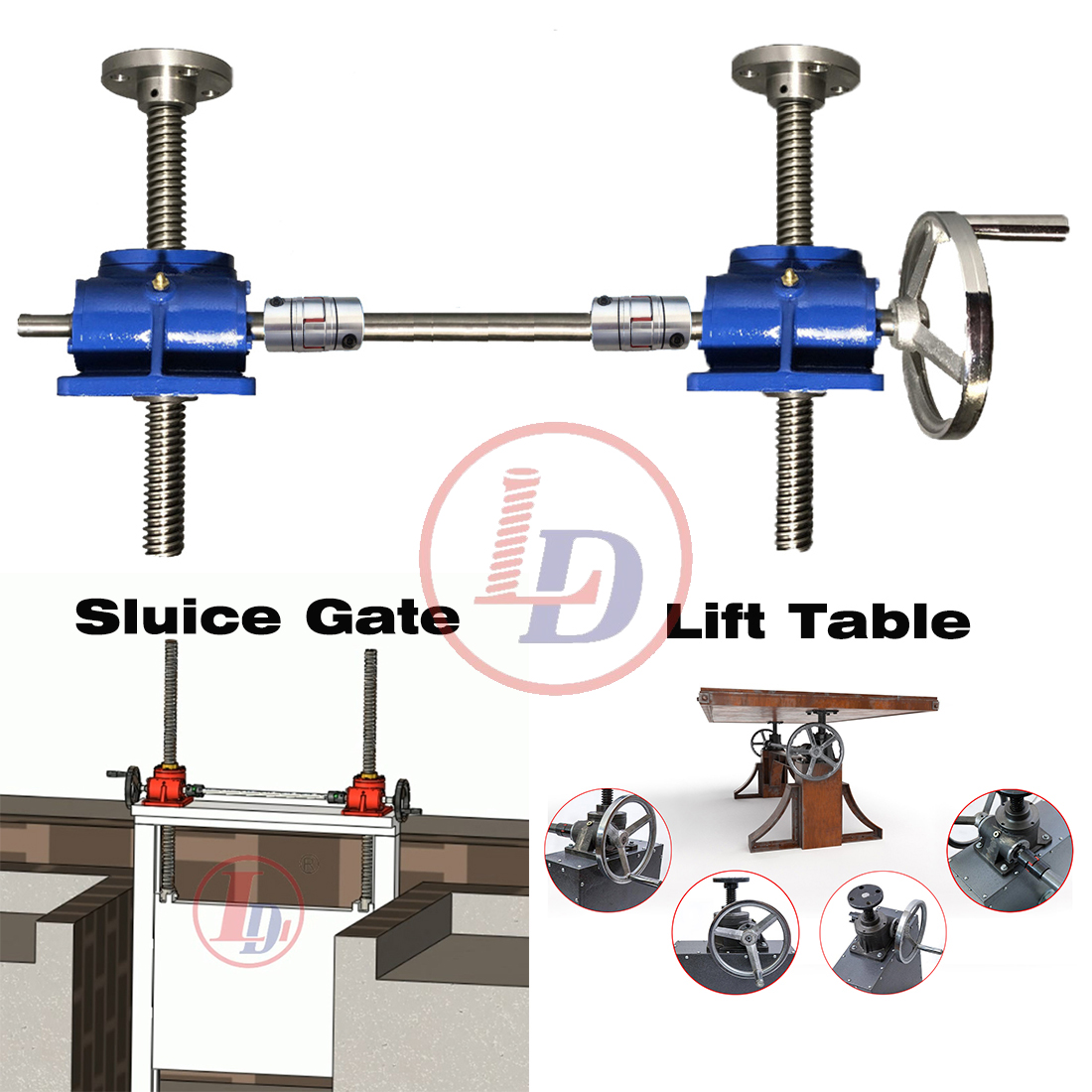 Screw Jack System Features:
1. Configuration: screw jacks,connecting shaft, couplings, handwheel, etc.
2. Heavy duty, self-locking, positioning precision, uniform lifting speed, fully synchronization, easy installation, easy operation
3. Two screw jacks system Extremely high capacity requirements of need very precise up or down control. It's of high mechanical, they are an excellent choice when hydraulic, pneumatic or chain systems are prohibitive choices.
The most popular system configurations are the 'T' and 'I' configured jacking systems. Note that multiple screw jacks can be linked together mechanically or electrically. The latter is useful if there is no space for linking drive shafts.