screw jacks may be easily configured in systems, motorized and manual, to raise and lower a load in unison. It is suitable for industrial applications in a variety of industries, with a variety of combinations and flexible operation.
1. Compact structure.
2. Small size, light weight, wide power source.
3. No noise, easy installation, flexible use, and multiple functions.
4. There are many types of suits, high reliability and long service life.
5. Simple structure, easy processing, low cost, large transmission axial force, self-locking, high positioning.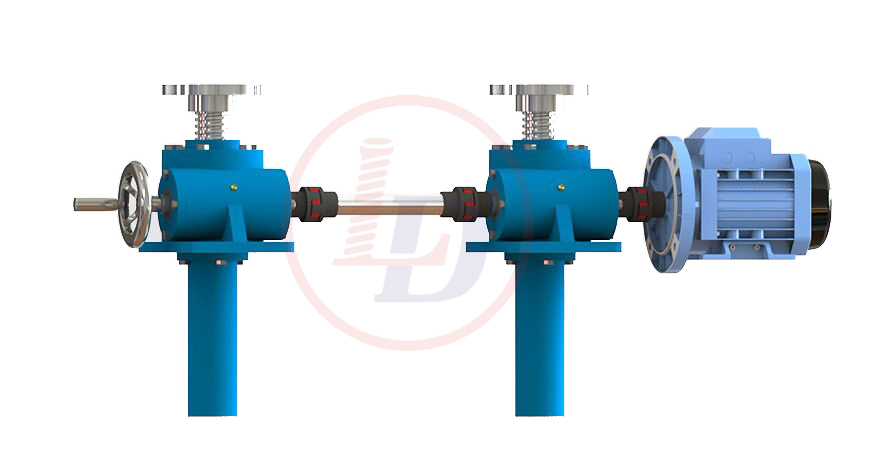 Arrangement recommends no more than 400MM in one minute. Because the slower the linkage speed, the higher the safety factor and the lower the noise, lower motor power (lower input torque ).