1.
Electric Screw jack/lift
Picture & Function:
The Electric screw jack actuator is a basis jack-up part, accomplish the functions such as lifting, drop, push and inverting through worm gear drives screw, because it is driven by electric motor, it has higher efficiency than manual screw jack.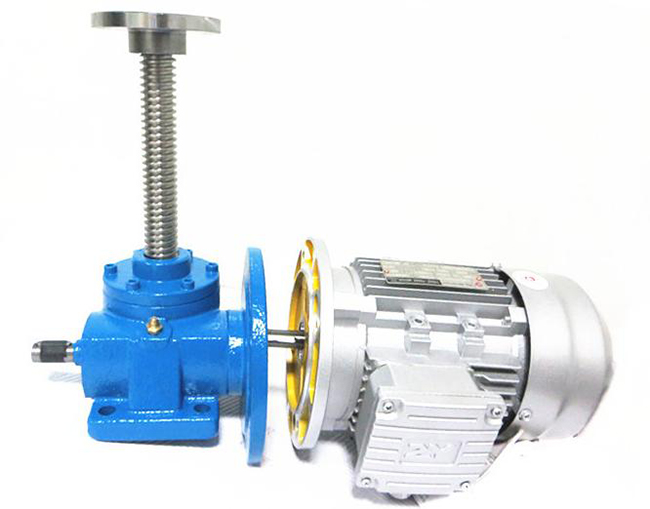 2. Our electric screw jack actuators / screw lift's Advantages:
-Self-locking ability
-Can be driven directly by AC or DC motor
-Can be customized according user's demand
-Compact configuration, small size, lightweight
-Convenient installation, flexible operation
-High reliability and stability
3. Electric screw jack actuators / screw lift Application:
Electric Screw jack is applied to all fields for lifting or pulling, such as Aircraft maintenance platform, Solar plate, machinery, metallurgy, water conservancy, medical treatment, chemical industry, culture and hygienist etc.
>>More Electric Screw Jacks