1. Picture & Function: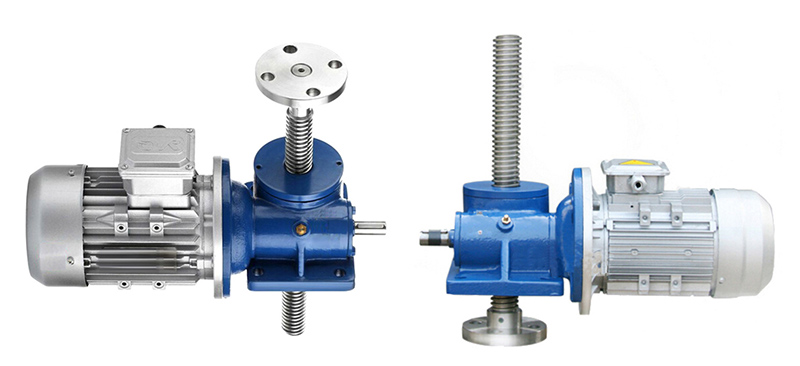 ACME Translating Screw jack/lift is a basis jack-up part, accomplish the functions such as lifting, drop, push and inverting through worm gear drives screw. Its load capacity can be from 2.5ton to 120ton.
2. Main parameters:
Maximal load:50kN
Screw Thread size: Tr40×7
Worm ratio:1:6(high speed H) / 1:24(low speed L)
Amount of lift per revolution for ratio H: 1.167mm
Amount of lift per revolution for ratio L: 0.292mm
Permissible output maximal power: 2.59kw
Amounts of lubricant in transmission: 0.25kg
3. Advantages:
-Can be of different screw top ends,like plain end/threaded end/top plate/clevis end/fork end.
-Self-locking ability
-Can be driven directly by motor or other power or manual
-Can be of different colors customized
-Convenient installation, flexible operation
-High reliability and stability
4. Production Show
The acme translating screw jack before assembling.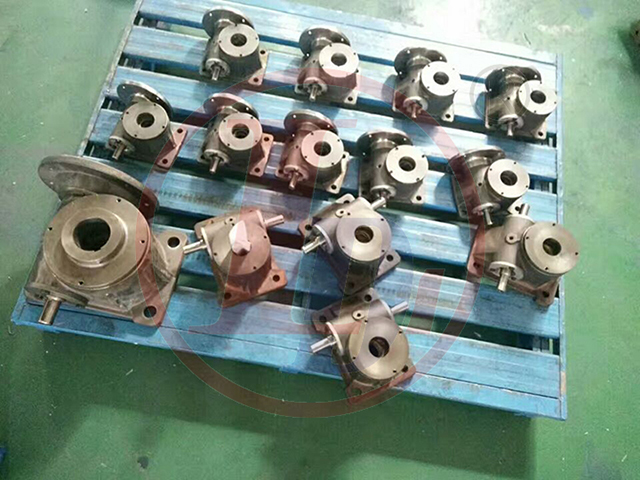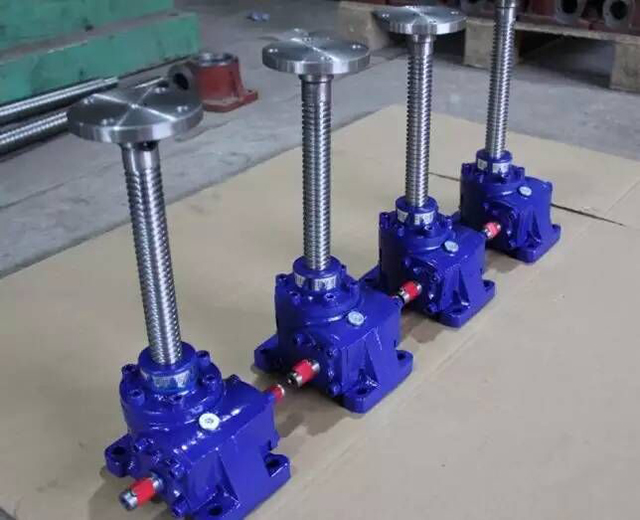 5. Video about Electric Acme Screw Jack