Brief Instruction
Lifting table is an common appliance of Hand Crank Screw Jack . The screw jack mechanism includes two jacks, shaft,couplings and pillow blocks sometimes when shaft is very long. We offer 1ton, 2.5ton and 5ton screw jack mechanism.
Let's see SWL2.5T as an example which is for a France customer.
SWL2.5T Manual Worm Gear Table Lift Parameters:
1.Load capacity:200kg
2.Worm ratio:6
3.Stroke:300mm
4.Screw size:40*7mm
5.distance between two jacks:1500mm
SWL2.5T Hand Crank Screw Jack Mechanism Outline Drawing: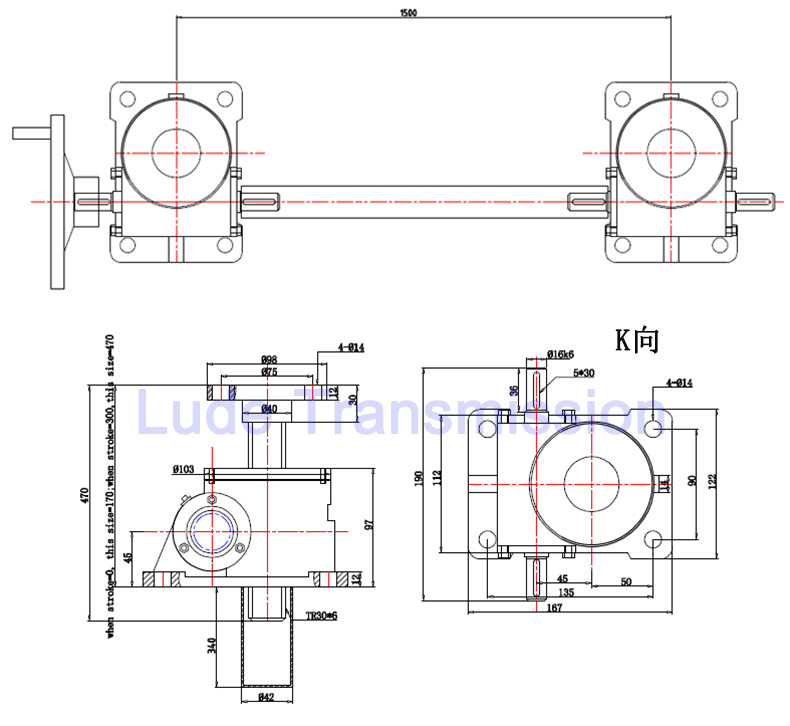 If you need such hand crank screw jacks for tables,here are three questions for you:
1. what is the total load for the screw jack mechanism?
2.what is the central distance between two jacks?
3.what is the screw length?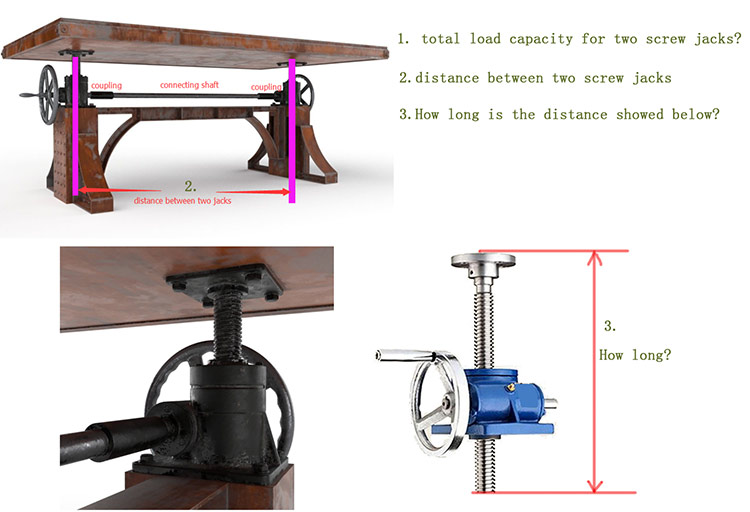 With your answers, we can help you choose suitable model and send the drawing for final confirmation.
You can see how the Manual Worm Gear Table Lift mechanism work from the below video: