Manual Screw Jack is made up of hand wheel or hand crank and a worm gear screw jack.
It is suitable for applications where electricity or power generators is inconvenient or dangerous, light weight, low duty cycle, low target cost and short travel length.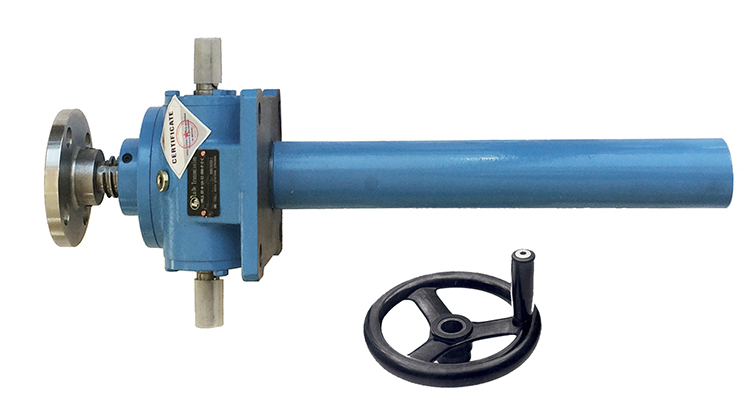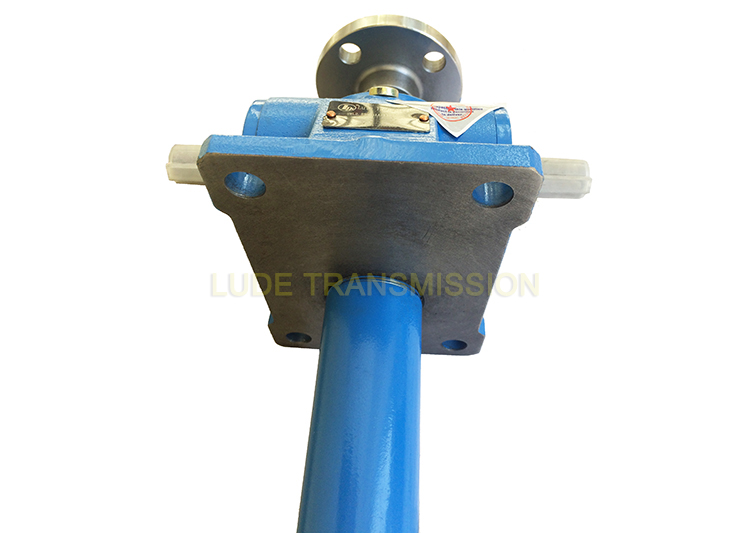 The hand crank screw jack has a disadvantage that is the travel speed is slow and the maximum travel length of the handwheel or handwheel per revolution is 1 to 1.5 mm. However, manual bevel gear jacks are the ideal solution for slower walking speeds with internal bevel helical gear pairs up to 12mm stroke length with one handwheel or crank per revolution. When you need a hand crank screw jack with high speed,a bevel gear jack is the best choice.

SWL2.5 manual acme screw jack parameters: max. lifting force: 25kN, screw thread size Tr30*6,ratio 6,1.0 stroke per revolution of input worm drive shafts