Anti Backlash Machine Screw Jacks Descriptions:
Machine Screw jacks are used for positioning loads in numerous applications, however when the load direction alternates between tension and compression within the operating cycle and a high position accuracy must be maintained then a specific type of screw jack is required. The Anti Backlash Machine Screw Jacks is recommended for such applications, as it is able to reduce the axial backlash between the lead screw and the trapezoidal screw thread in the gear to a practical minimum.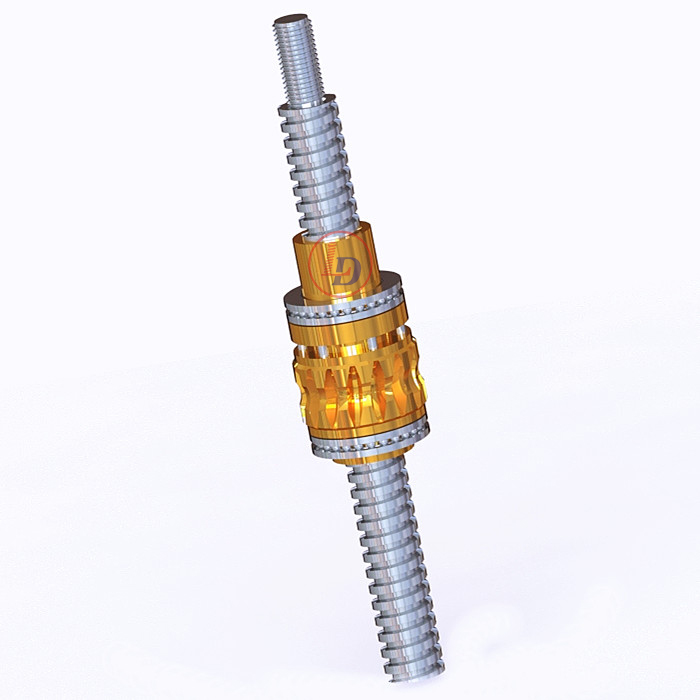 Appliance of Anti-backlash Screw Jack:
Anti-backlash Actuators are frequently used in steel mill applications where the screw jacks are used to set and maintain the position of the movable upper roll of a rolling mill. In operation, the initial weight of the roll pulls the lifting screw to one side of the nut. When steel passes through the rolls, the load reverses on the lifting screw and movement in the opposite direction is limited by the anti-backlash device. Other common applications include screw jacks used to position communication antennas and solar panels. In these applications, directional changes in the wind can buffet the panels thus affecting the position of the lifting screw. During these high wind conditions, anti-backlash devices minimize the lifting screw movement.