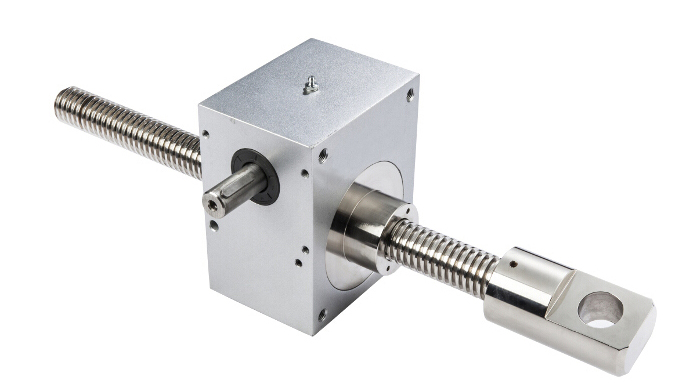 Stainless worm gear trapezoidal screw jack is suitable for harsh environment.All exposed surfaces are made of 316 stainless steel including the lifting screw, housing, shell cap, worm and dust guard. Options include: anti-backlash and keyed lifting screws for translating screw models.
Lude Transmission's trapezoidal stainless screw jack has the following features:
1.Load capacity from 1 ton up to 100ton.
2.Different screw top ends available
3.Both translating and rotating type available,upright and inverted available
4.Self-lock,anti-backlash and anti-rotation devices optional as per customers' need
5.Protective boots available