Stainless ball screw type Screw Jack combines the advantages of ball screw jack lifts and stainless steel screw lifts. It is applicable to the device with the high speed, frequency and performance. Key component include exact roller-type screw counter gear and high-precision worm gear and worn counter gear. It is also suitable for corrosive and harsh environments.
Notes: Because it is no self-lock function, it must be equipped with the braking outside and or braking drive.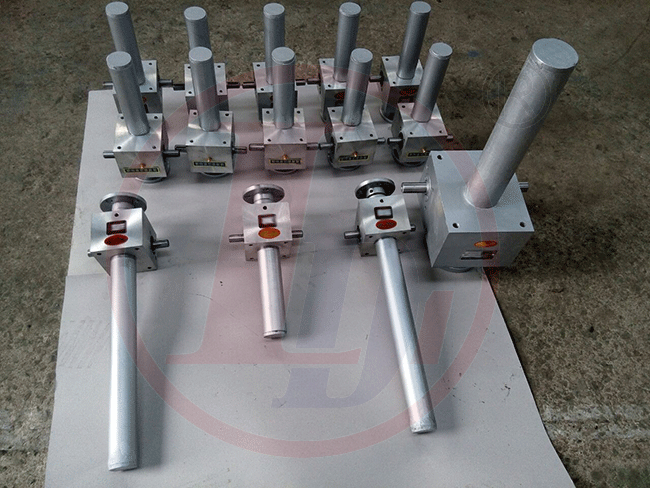 Main Features
1. Maximum Load capacity 25 ton.
2. Ball screw diameter 80 mm, lead 16 mm. Custom made double lead 20mm or higher lead.
3. High gear ratio 10-2/3:1, low gear ratio 32:1.
4. Translating screw, rotating screw, anti-rotation screw configurations in upright or inverted mounting orientation. Note: anti-rotation screw configurations with square tube device.
5. High efficiency, high performance, high accuracy grade, low backlash, long service life.
6. Hand-operation, Motor operated or Both are available.
Lude Transmission is a professional worm screw lift jack manufacturer, supplier and factory in China. Screw jack range includes acme screw jack,ball screw jack,stainless screw jack and bevel gear screw jack.