Brief Instruction and pictures
Trapezoidal Screw Jack are used wherever precisely controlled lifting, lowering, tilting, and slewing movements are required in an efficient and reliable operation. Sluice gate is a common application for Trapezoidal Screw Jack.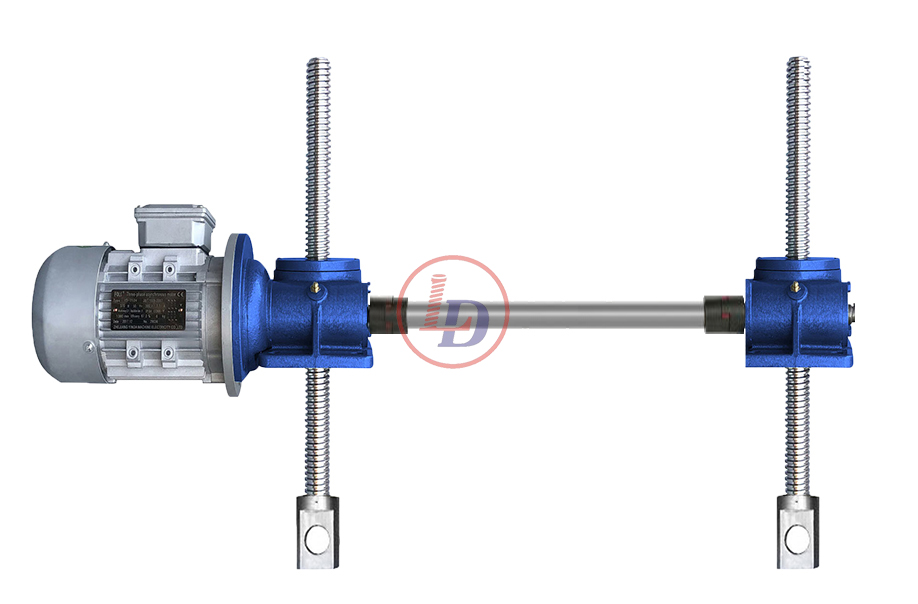 The Sluice gate screw jacks have some features:
1.inverted translating type
2.top plate or clevis end is common to see
3.self-locking function is needed
Sluice Gate Screw Jack Example SWL10 made for a Philippines customer
Main Parameters:
Lifting Capacity: 2 Tons
Length of leadscrew:3meters
Specs as follows: TR 58 x 12
Screw movement type inverted
Screw Top end: Type H clevis
The Following is the outline drawing.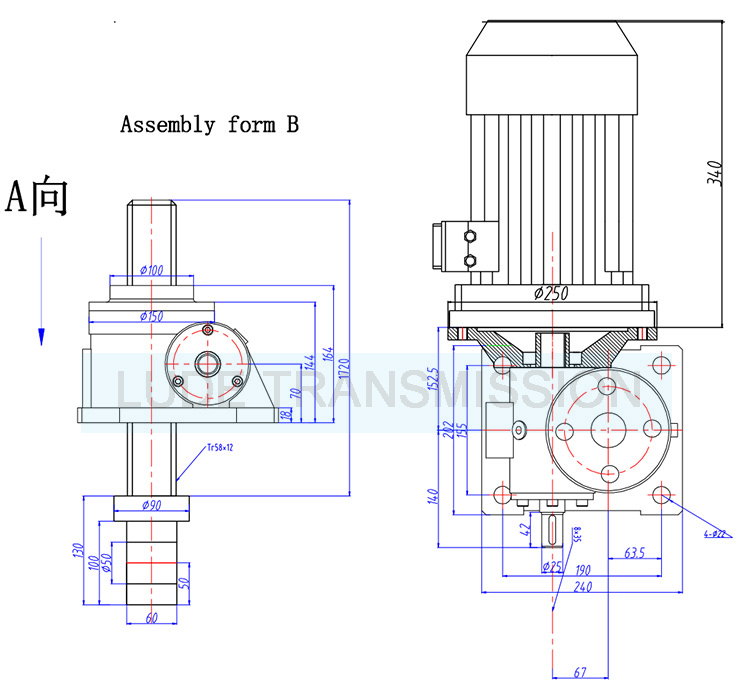 Screw Jack Packing details:
1.Polythene liner bag enclosing screw jack (which is moisture barrier, rust-proof).
2.Polyurethane foam around the screw jack (avoiding shock in delivery) in veneer case.screw jack lifting capacity
3. Or as customers' special request