The cubic screw jacks offer versatile mounting options and can be mounted upright or inverted to suit specific requirements.
Available in acme and ball screw models, the cubic screw jacks feature a clean surface and are ideal for dirty environments. Translating screw (type 1) and rotating screw (type 2) models are available in all capacities.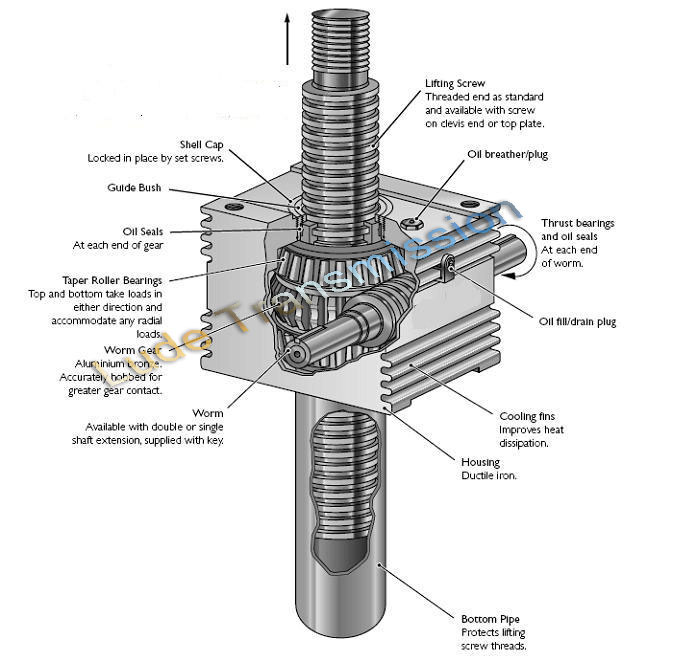 1. Screw Jack Picture & Function:
Screw jack/lift is a basis jack-up part, accomplish the functions such as lifting, drop, push and inverting through worm gear drives screw.
2. Our Jack's Advantages:
-Self-locking ability
-Can be driven directly by motor or other power or manual
-Can be customized according user's demand
-Compact configuration, small size, lightweight
-Convenient installation, flexible operation
-High reliability and stability
-2 / 3 /4 /8 sets etc. screw jacks to linkage to use