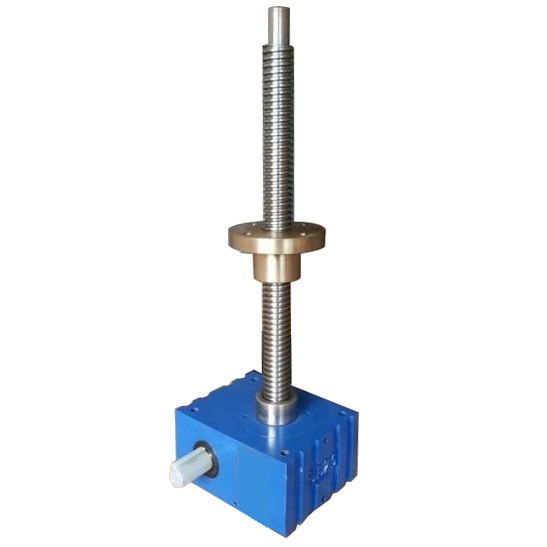 The cubic screw jacks offer versatile mounting options and can be mounted upright or inverted to suit specific requirements.
Available in acme and ball screw models, the
cubic screw jacks
feature a clean surface and are ideal for dirty environments. Translating screw and rotating screw models are available in all capacities.
Specifications:
Capacities from 2.5 kN to 100 kN
Speeds up to 1,800 RPM
Operating temperature: 0ºC up to 50ºC
Trapezoidal screw models as standard
Translating screw (type 1) and rotating screw (type 2) models available in all capacities
Options:
Top plate, threaded end, male clevis and female clevis screw ends available
Ball screw
Bellows boots
Hand wheel for manual operation
Shaft encoder
Trunnion mount
Electrical limit switch
Anti-rotation device (translating screw) using a square cover pipe and square screw end