The manual screw jack is ideal solutions for applications where electricity or power generators is inconvenient or dangerous, light weight, low duty cycle, low target cost and short travel length.
Inverted manual screw jacks are widely used for sluice gate due to environment and no people to take care of the electric motors. Such screw jacks usually have female clevis end or clevis end. The common models are SWL2.5 and SWL5.
The Sluice gate manual screw jacks have some features:
1.inverted translating type
2.female clevis end(forked head) or clevis end is common to see
3.self-locking function is needed
4. a handwheel is needed
Sluice Gate Screw Jack Example SWL2.5 made for a Philippines customer
Main Parameters:
Lifting Capacity: 500kg
Stroke: 500mm
Specs as follows: TR 30x 6
Screw movement type inverted
Screw Top end: forked head
Handwheel diameter:30mm
The Following is the outline drawing.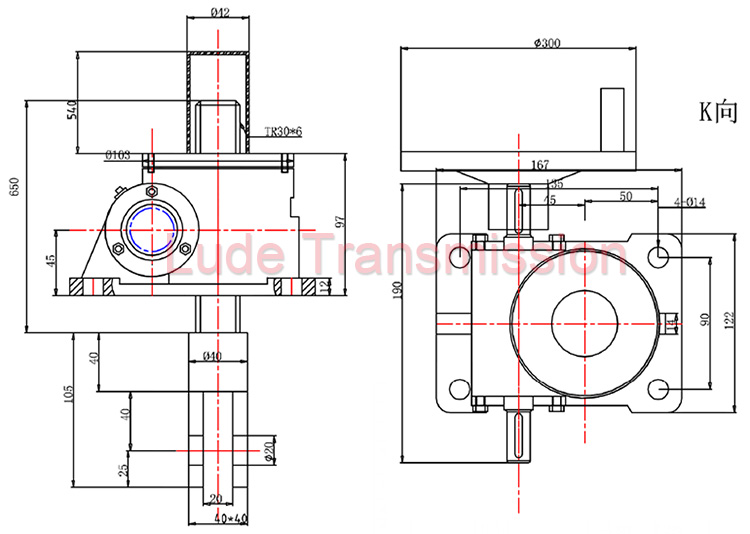 At last, let's see how the manual screw jack works in the below video