Types of screw jacks Appliance
Screw jack is applied to all fields for lifting or pulling, such as Aircraft maintenance platform, Solar plate, machinery, metallurgy,
water conservancy, medical treatment, chemical industry, culture and hygienist etc.
A Giant in the Industry
Lude screw jacks, linear actuators and electric cylinders are routinely used to:
Maintain adjustment of large rolls in steel mill operations

Operate maintenance and material lifts for many industries

Adjust conveyor height in machinery

Move and support huge structural elements used in municipal projects

Stabilize and deploy equipment used in heavy mining and drilling operations

Operate gantry systems for dockside and other operations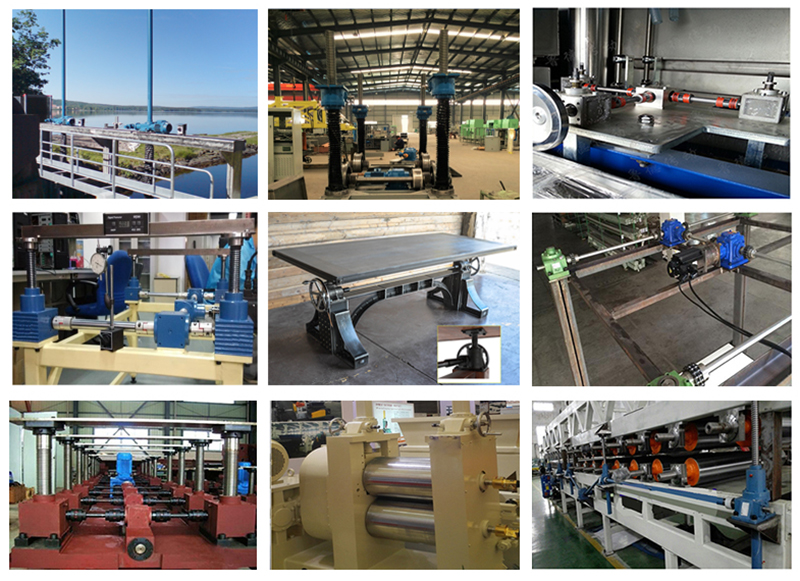 Linear Actuator Application
Kitchens, construction and machinery, ventilation and farming solutions, marine applications solar tracking systems.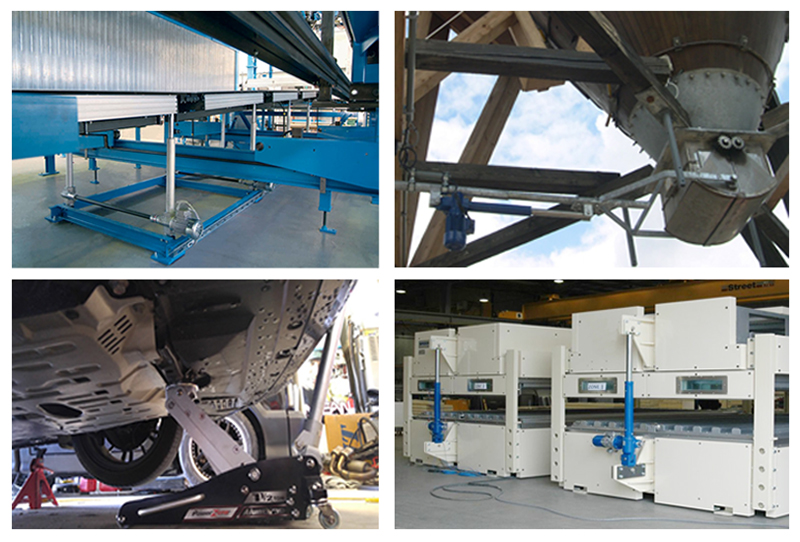 Dam Gate Application
Heavy duty and self lock screw jack, special requirements stainless steel jack.
Limit switches or prevent overtravel limiter for control full extension and retraction travel stroke, which installed on steel protective pipe cover.
Steel protective pipe cover for anti-dust under screw jack, gearbox, when full retraction stroke.
Specifications:
1.Inverted installation, tension load. with motor or hand wheel.
2.Translating screw with female thread rod clevis end.
3.Low speed gear ratio, screw jack reduction mechanism, geared motor.
4.Lifting screw total length = required stroke +foundation beam thickness+jack housing height+screw top end length.
5.Lifting speed about 160 mm/min , 320mm/min. customized.
6.Selection screw jack, consider : gate sizes, water pressure force, water impulsive force.
7.We have made water conservancy project :screw jack stroke :1000mm, 1300mm, 1500mm, 2500mm, 3500mm and etc.
If need, please note: longer travel stroke , slower travel speed.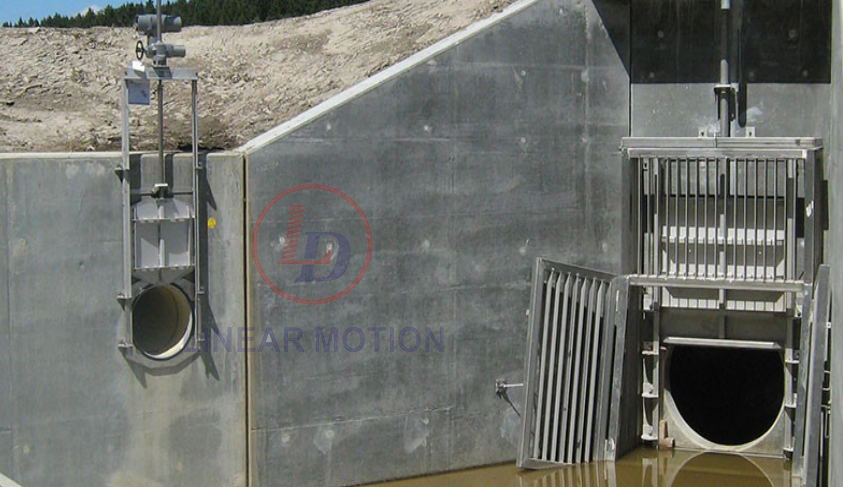 Creative Lifting Table Solutions
The Hand Crank Screw Jacks are ideal solutions for applications where electricity or power generators is inconvenient or dangerous,
light weight, low duty cycle, low target cost and short travel length.
Hand Operated Screw Jack is composed of hand wheel or hand crank and worm gear screw jack.
The Crank table is very popular, can be used as personal computer desk or meeting table or industrial adjustable table etc.