The electric actuator is a reciprocating actuator driven by a motor. It is suitable for all linear motion which needs reciprocating and pushing. It can swing and rotate by means of other connecting rods. It has overload protection (mechanical and electrical overload protection) It is widely used in metallurgy, electric power, coal, chemical and other industries and so on, with the advantages of light weight, strong pulling force, low noise, low energy consumption and convenient installation and maintenance. , Especially for long-distance, high-altitude and dangerous situations instead of hydraulic, pneumatic devices, can be operated separately on-site and centralized control.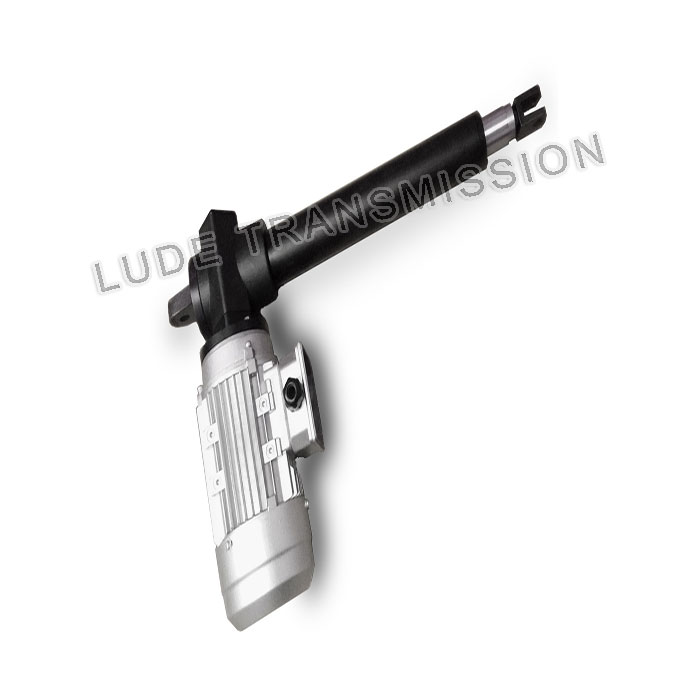 When buy Lude Transmission actuator,pls note the followings:
1.Parameters(new user) worm drive linear actuator force
2.worm drive linear actuator stroke and voltage
3.Installation space and application
4.others Quantity demand,expecting price,packing requirements etc.
Application:
1.Home Appliance: recliner, tv lift, beds, massage chair, electric sofa, bath lift, door opener, pool & spa lift, etc
2.Office Furniture: office desk, conference table, etc.
3.Medical use: hospital bed. patient lift dental chair. wheelchair. etc.
4.Industrial application: industrial workstations, construction and machinery, etc.